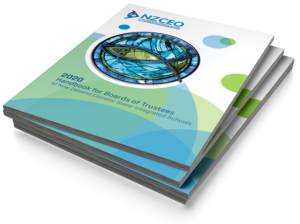 The 2020 reissue of the Board of Trustees handbook is out now. This handbook is intended to help Boards of Trustees focus on those aspects of a state-integrated school that differ from a state school.
It is focused on Catholic integrated schools, but is useful for all integrated schools. It provides current guidelines and sets out current policies. It is not a legal document and should not be read as such.
Visit the online handbook site for all resources and appendices. You can also download a pdf copy of the handbook.